Air-in rainshower technology
The design of rainshower outlet fully helps save water, without reducing any comfort of shower. Waterfall outlet pours gracefully, gently and naturally.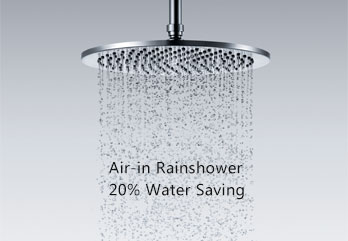 ---
Air-in rainshower
Infuse air into water to create soft and full raindance.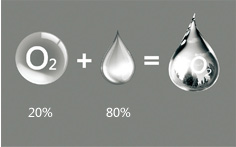 Water-saving
More efficient water-using environmental and water-saving.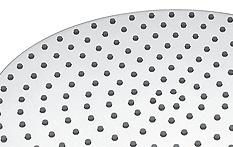 Easy cleaning
Silica gel spout, easy for cleaning and anti-blocking.
---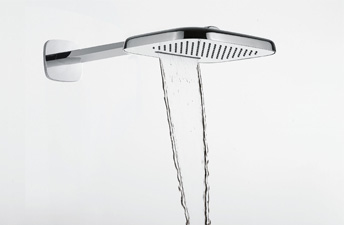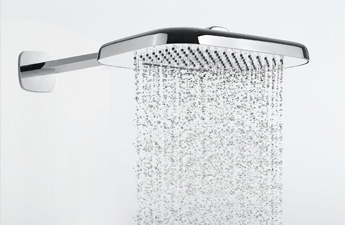 Waterfall outlet & Air-in rainshower technology
By using waterfall flow and air-in shower series products, you can make choice between two water patterns, which helps you feel free bathing experience; waterfall water flow can help you experience the feeling close to nature, while abundant rain sparkling water flow can let every inch of your skin bathe in the water, and make the shower become a moisturizing skin care method.
---
More technology for rainshower
We have a wide range of bathroom products to provide you with countless opportunities to build your dreamy shower room. Whatever mood you are in, you can find the appearance and function to cater to state of mind.
---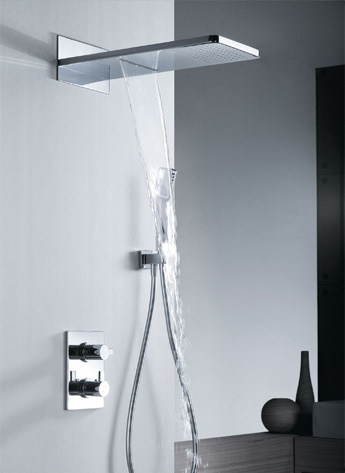 Waterfall
Super wide shower brings perfect shower enjoyment. Every inch of your skin can bathe in the water.